Keith's Market IGA
Recipes
https://keithsmarket.iga.com/Recipes/Detail/9022/Black_and_Blue_Bacon_Burger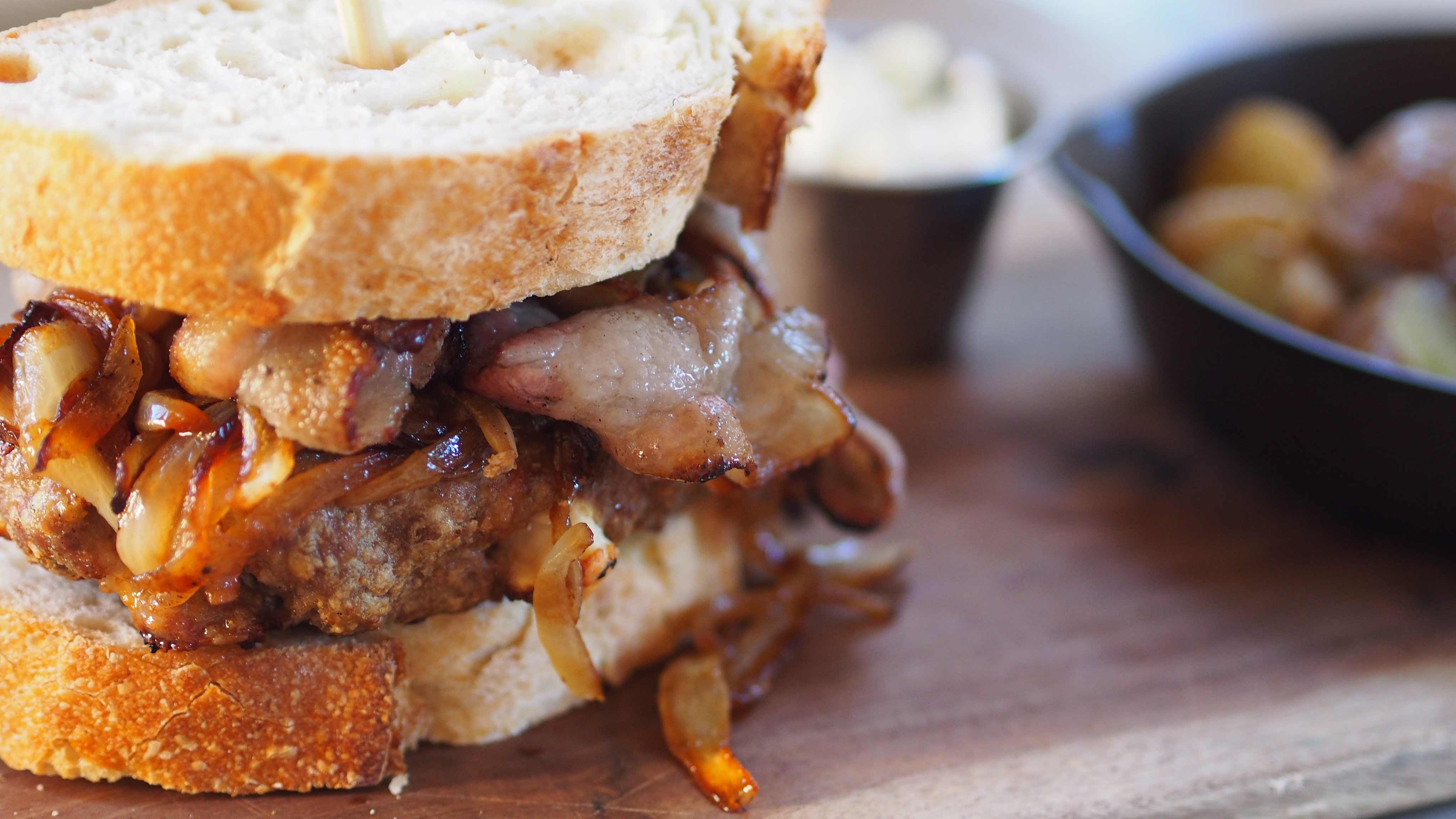 Black and Blue Bacon Burger
Yield: 4 servings
Preparation Time: 15 min; Cook: 15 min
Ingredients
2
pounds

ground beef

2
cups

blue cheese

1/2
cup

yellow onion, finely chopped

1
clove

garlic, minced

2
teaspoons

dried oregano

1
tablespoon

smoked paprika

1
teaspoon

cayenne pepper

1
teaspoon

black pepper

1
teaspoon

salt

8
slices

bacon, prepared

8
3/4 inch

slices ciabatta bread, toasted
Directions:
Preheat grill to medium-high heat. In a mixing bowl, combine meat, cheese, onion, garlic, oregano, paprika, cayenne pepper, salt, and pepper until well mixed. Divide meat mixture into 4 equal portions and shape each into a 1-inch patty. Place the burgers on the grill and cook on each side for 5 to 7 minutes, or until hamburger has reach desired doneness. Top burgers with cooked bacon and place in between slices of toasted ciabatta bread.
Photo and food styling by Webstop
Please note that some ingredients and brands may not be available in every store.
Keith's Market IGA
Recipes
https://keithsmarket.iga.com/Recipes/Detail/9022/